Gifting You A Happy Child
YOGA IS OUR BIRTHRIGHT TODAY, AND THE CULTURE OF TOMORROW - Swami Satyananda
Our Ideal Aim
To bring out the Satyam, Shivam, Sundaram in each one- practise yoga wherever you are, whoever you are!
Our Teachers
To be their creative best- make our sessions an amalgamation of fun and everything under the sun!
Our Philosophy
To unfold all our hidden potentialities- create a gurukul style institution, a place where ancient and modern ideas blend in perfect harmony!
Importance Of Early Yoga Education
"The newborn infant can learn better than he will ever again" – Dr. Maria Montessori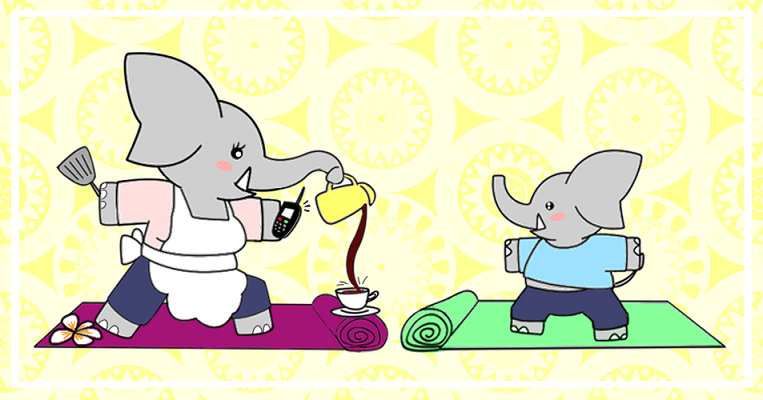 A child starts learning right from its inception in the mother's womb, and the process only accelerates as he grows. A child is extremely susceptible to influence- good or bad, and any thoughts, habits and feelings that are formed in his childhood, last throughout a lifetime. The virtuous nature of a distinct personality is sown during this tender age.
YOGA ZOO Believes
The practise of yoga is essentially a complete form of education that aids the holistic enhancement of the child. A daily yoga practise, if inculcated leads to heightened physical stamina, balanced emotions and elevated intellectual and creative skills. To achieve this, YOGAZOO has formulated unique, fun based programmes to channelise the distinctive need of every child, right from the age of 8 months.
Ravinder Kaur
Ravinder Kaur is a Yoga Siromani and a Bhaskara certified expert by The International Sivananda Yoga Vedanta Centre, Also she has specialized in Kids Yoga from the respective institution. She also holds a Diploma in Philosophy of Yoga by Mumbai University. Since very early in life, she was drawn to deeper mysteries of the mind, body, and soul. She went on to discover yoga and spiritual practices that have changed her outlook on life. Ravinder's vast experience in the field of Yoga spans almost 40 years!
Ravinder knew she had found her calling when she couldn't shake off the inspiration - how to imbibe divinity from childhood. With this thought as her genesis, she has explored several healing modalities and schools of yoga. She has also extensively studied and engaged in art, craft and drama, counseling and hypnotherapy. It is this knowledge and that of the rich ancient texts that Ravinder earnestly wants to share with children, but in a way that will be appetizing and relevant for them. Thus Yoga Zoo was born with a fun play-way method and a depth that builds the character and mind culture of children. Ravinder believes that learning is an ongoing process and one has to keep shedding layers to come closer to their own truth.
Jasmeet Kaur
Jasmeet Kaur has received her yoga and philosophy training from several renowned institutes across the country like The Yoga Institute, Mumbai, Vivekananda Yoga Anusandhana Samsthana, Aware through Body (ATB) course from Auroville and Philosophy in Yoga from Mumbai University. She is a proficient counselor and a community welfare patron at the Guru Gyan Club for over 15 years. Jasmeet had always felt a deeper connection with children and knew that her life purpose is to make a difference in their lives.
Jasmeet was torn by how the education system fed mostly the intellect but did little to tap into the latent potential of children. She longed to create a system where adults understood the language of children; where they felt loved and nourished. Yoga Zoo was created keeping in mind that children are allowed to be childlike. That they must have fun, laughter, and freedom that encourages them to learn and evolve as individuals. She upholds that this flame must be kept alive lifelong whether someone is 2 or 99 years of age. This will help create a more loving and responsible world. Jasmeet believes that yoga goes beyond the mat and the mind. For her, every day is a 24-hour yoga plan where one must constantly seek to better themselves.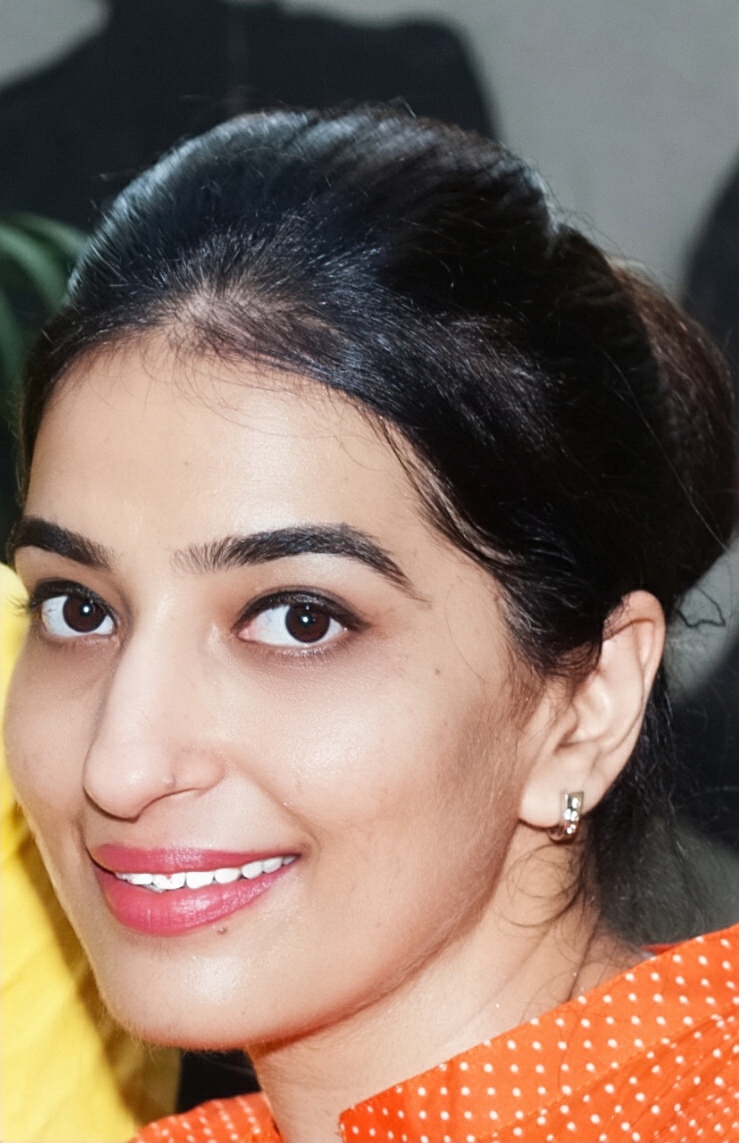 I was very apprehensive about teaching children yoga when I started. It was fun though stressful and tiring. It is now more than 10 years that I have been associated with Yoga Zoo and I not only learn new things every day but also, I personally feel, that teaching the young ones is so far more rewarding as their minds and bodies are very adaptive and flexible. Whatever is imparted is absorbed with an open mind.

I was as a teacher for adults and teaching children initially was quite challenging. However, I was encouraged, guided and supported at every step so much so that today I can take a class in my sleep! There is so much ease and flow within me and the credit for this goes to everyone at Yoga Zoo. We work together like a family and we have an amazing team!

My senior teachers have always guided me in the class with the purest intention of just sharing their knowledge. Whenever we've had problems regarding the syllabus, the seniors are always there to explain, support and encourage us to go ahead and take the class with full gusto. At Yoga Zoo, I've learnt that NO is not acceptable and that I am capable of achieving anything that I set my intent on.

The role played by Yoga Zoo has been instrumental in creating and changing perceptions about me, and also that yoga can be so much fun. I love engaging children through storytelling, props and exciting games. They can so easily pick up the essence of what we are trying to teach them. Indeed, this journey has been a rollercoaster ride, but those cheerful smiles, and little 'teacher we love you' notes from the children are what keep me going!

Making children do yoga is very easy; the difficulty is in getting them to LOVE yoga. That is what we strive for, and it feels like we have achieved it too! Yoga Zoo has a well-designed curriculum and is so well equipped with umpteen props to carry it out. Teaching children concepts likes bhavas and training them to do karma yoga so early on is like an initiation to becoming better human beings. And the bonus - seeing children's smiles at the end of the yoga class gives me an absolute satisfaction!

Yoga Zoo has been fantastic and so very positive for my soul. This amazing body and mind journey has helped me grow in my self-esteem and my being. And I feel so grateful to share the same with my students. How simple postures and sitting tall can completely change our outlook about ourselves! Today, I am someone who can stand tall on my feet and I am economically independent as well.

Yoga Zoo has helped me gain confidence in myself as a teacher and as an individual. Today, I feel delighted to see the same confidence reflect in the little ones when they are unafraid to close their eyes during meditation. Yes, children do meditate and can actually feel the essence of yogic practices. At Yoga Zoo, I've earned name, fame and respect through the journey of yoga and transforming little lives.

Ms. Ravinder Kaur and Ms. Jasmeet Kaur have been magical mentors who are always sharing new ways of teaching and learning. I have learnt so much about positivity and creativity and I enjoy seeing children explore their imagination and originality. We as a Yoga Zoo family teach children the way of life. It is like sowing seeds that will grow into beautiful trees bearing sweet fruits.

I use to have lot of breathing problems at night. But after doing breathing exercises now i can sleep well & i also do my chanting at night. Thank you YOGAZOO

I like Yogazoo coz it has help me to think positive and made my body flexible & energetic. It has calm down my nature & keeps me stressfree." (Mehek Agarwal-Grade 4 Universal School). "We have learn Yoga through games too. I first thought Yoga is very boring, but this is a fun class.I have learnt very interesting things. I have also discovered that Yoga means joining the body & mind together.

It has been a transformational experience for both of us as our son being hyperactive takes instructions & enjoys company of his friends & plays in group now.He chants the universal prayer taught to him in class, btw I too chant the same as its one of the most secular prayer I have heard.

I did the parent and child duo session with YOGAZOO and both my four year old son and I had a wonderful time. He is keen to join up and learn all the fun poses like the Lazy Rabbit, I Am A Warrior and Peanut Butter Jelly poses. He also enjoyed the A-U-M chanting and prasad distribution at the end of the class. It is a universal class that views yoga from a scientific stand point. I am certainly signing him up for YOGAZOO classes.

Jasmeet and Ravinder run the YOGAZOO classes with dedication, compassion and understanding. My child has learnt so much in terms of relaxation techniques, breathing techniques and I feel it has helped him control his temper tantrums and made him more flexible.